PC 52.7'
Power Cat
One owner...located on the Tennesse River

Contact owner
Jack for more information and pricing.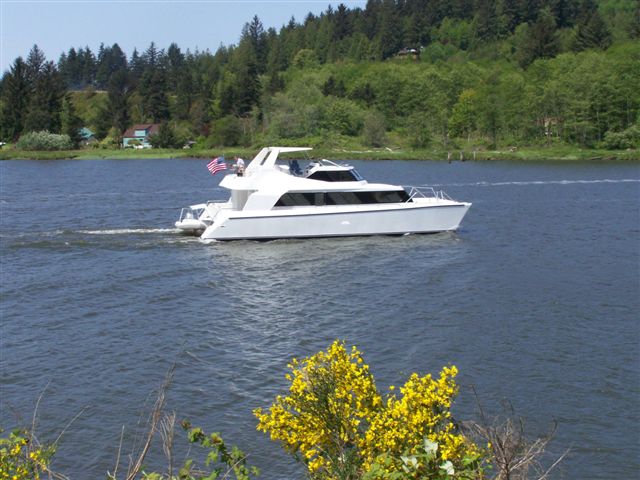 ---
On the main deck drawing, there are two large staterooms forward, each with an enclosed head for comfortable accommodations for two couples. Bath/Shower facilites and each stateroom has a privacy door.

To Port, is the Galley, with Fridge, Dishwasher, and Range/Grill. The Galley is open to the rest of the main salon. A dining table rests on as you enter. The aft deck is composed of seating and storage lockers.. On each side of the aft main cabin, there are steps down to the hulls for access to the lower level features. Fuel is stored at the bottom most point of the hulls, center of each hull under floor.
To mid-port and starboard side, you walk up to the mid level Main Helm. This is your main enclosed Helm position, and is optimized for a commanding view of the rivers you are traversing. The mid level Helm 'platform' also contains extensive storage under it,Main water tanks, batteries, A/C, etc.. The platform acts as a transition to the upper deck floating stair to allow light through, and maintain an airy feeling in main salon.
---
On the FlyBridge deck, I have drawn up a bar/prep area to Starboard, (built on port) The FlyBridge Helm has two wide seats, to enjoy the magnificent view from on high together. In the aft portion of the upper deck, I created a large sweeping lounge, kept low so as not to obstruct sight lines downwards. The central area is used for portable seating as you wish, or as a spacious dance floor. The aft lounges can be made into a large padded 'sun pad' with the addition of smaller tables/bases and cushions, which stow under the existing lounge cushions.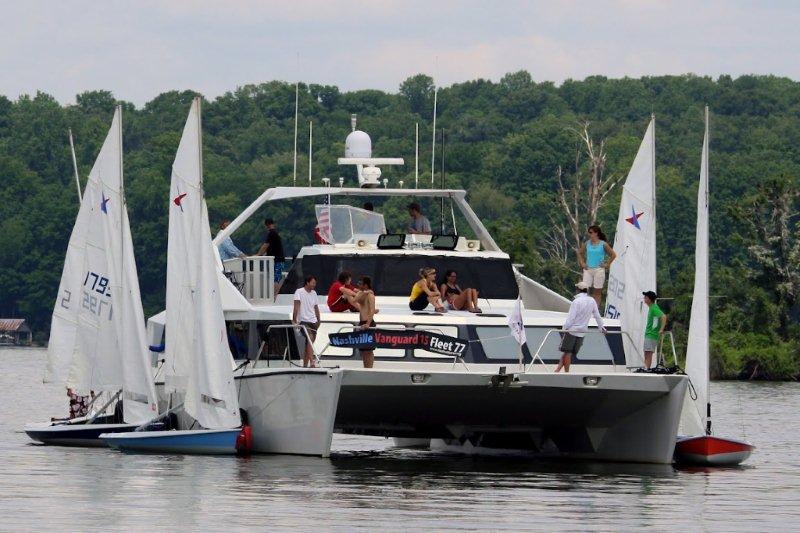 ---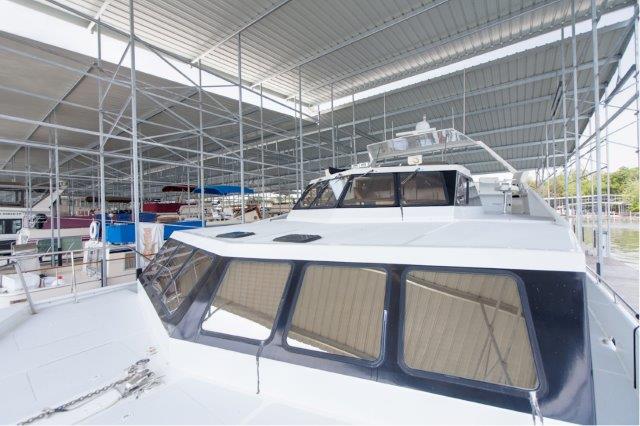 Flybridge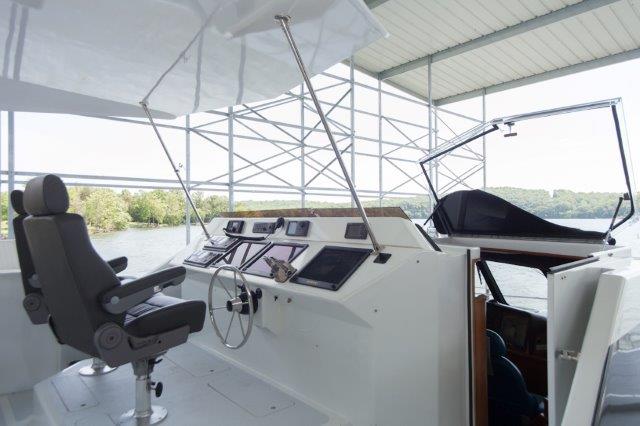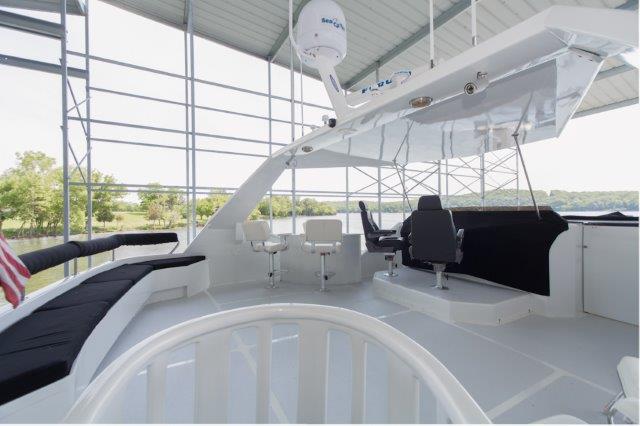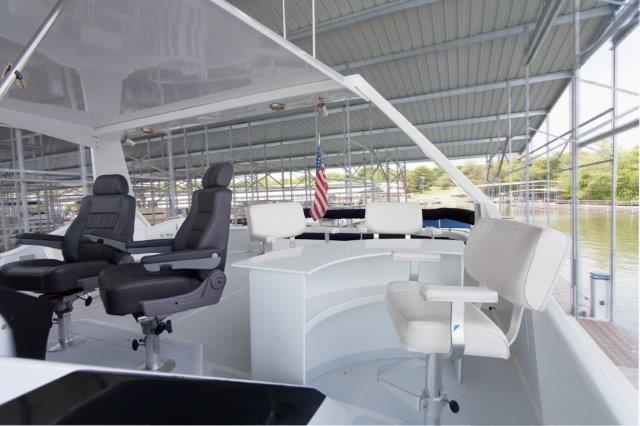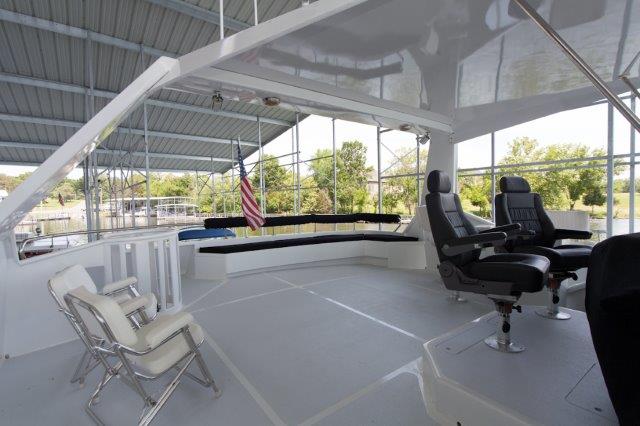 ---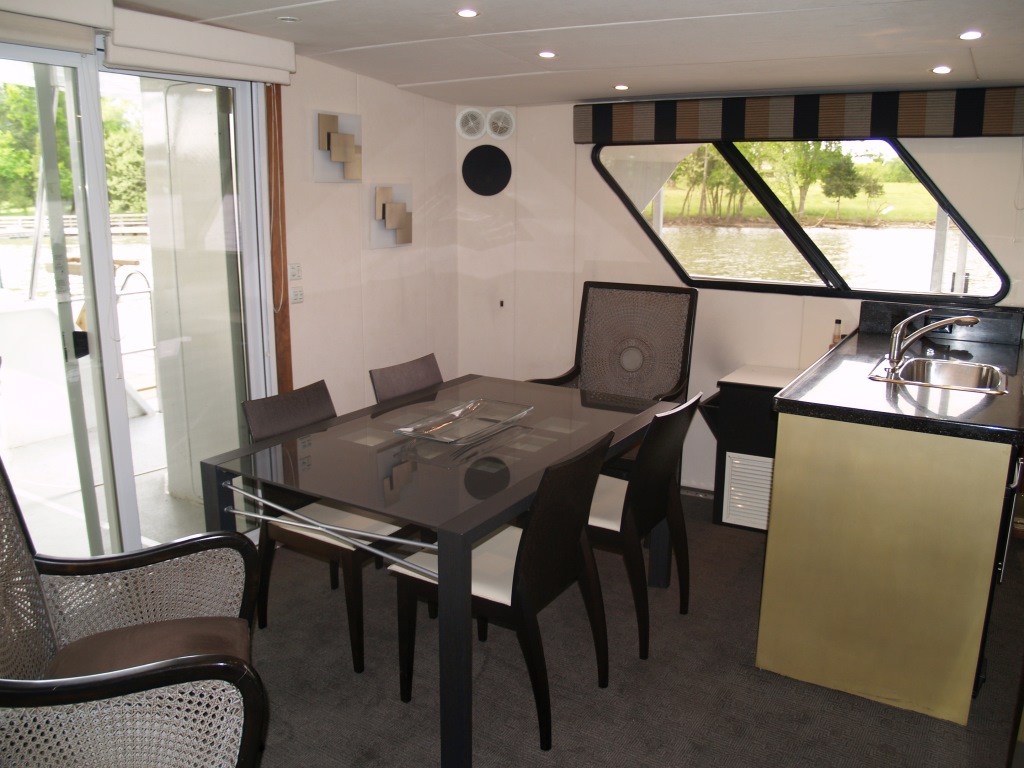 Dining Room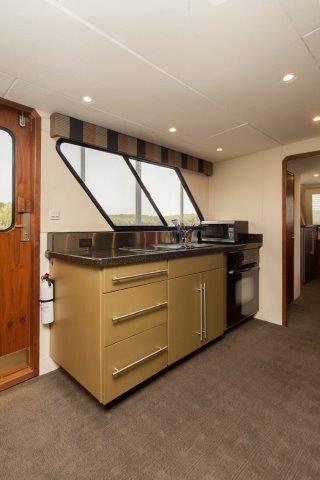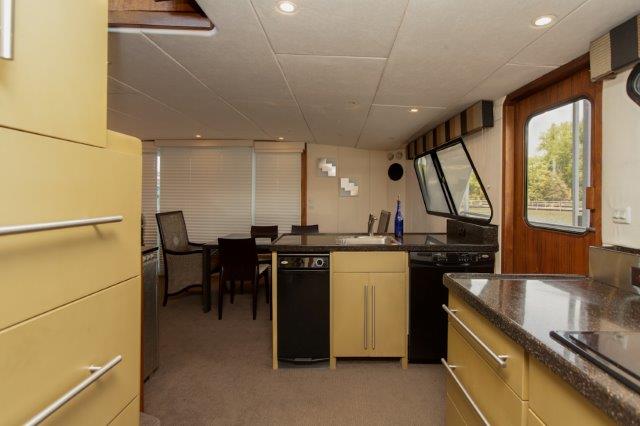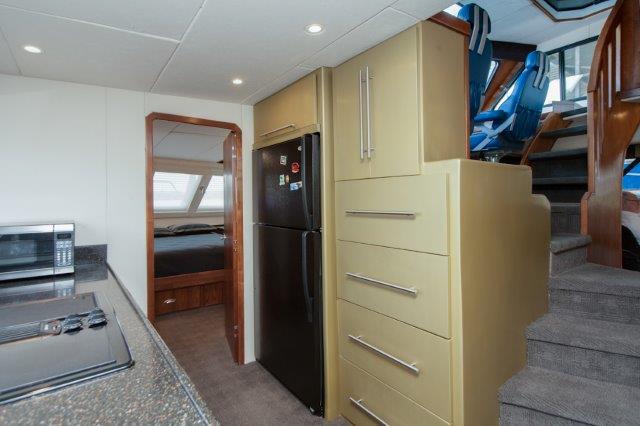 Galley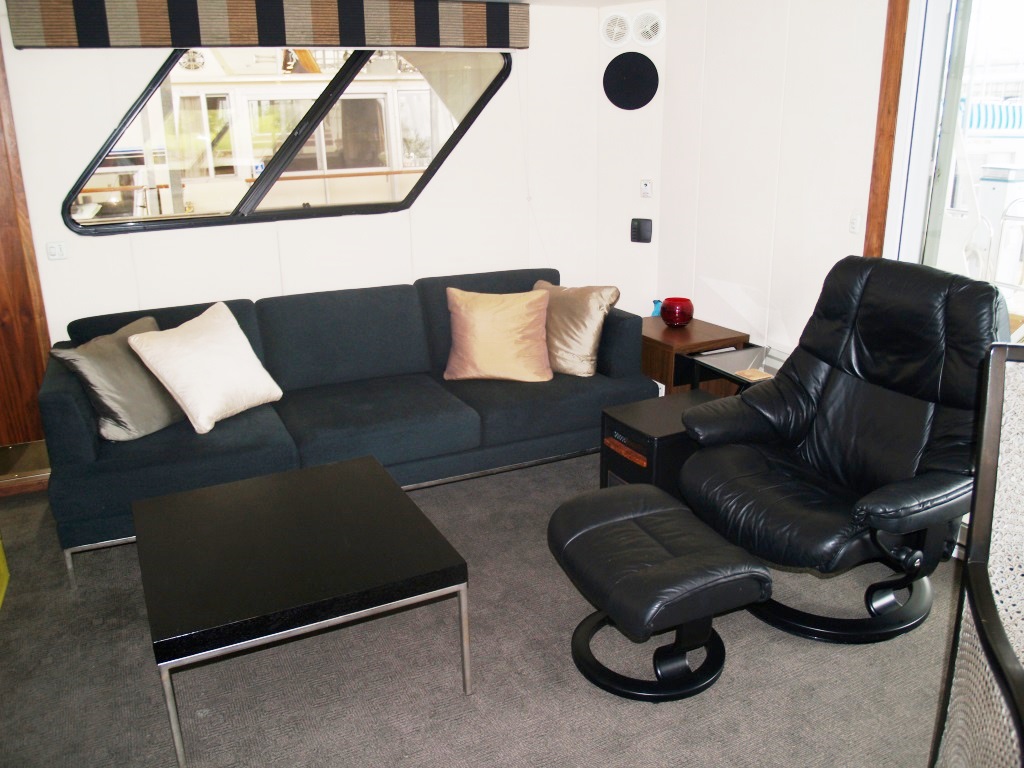 Main Salon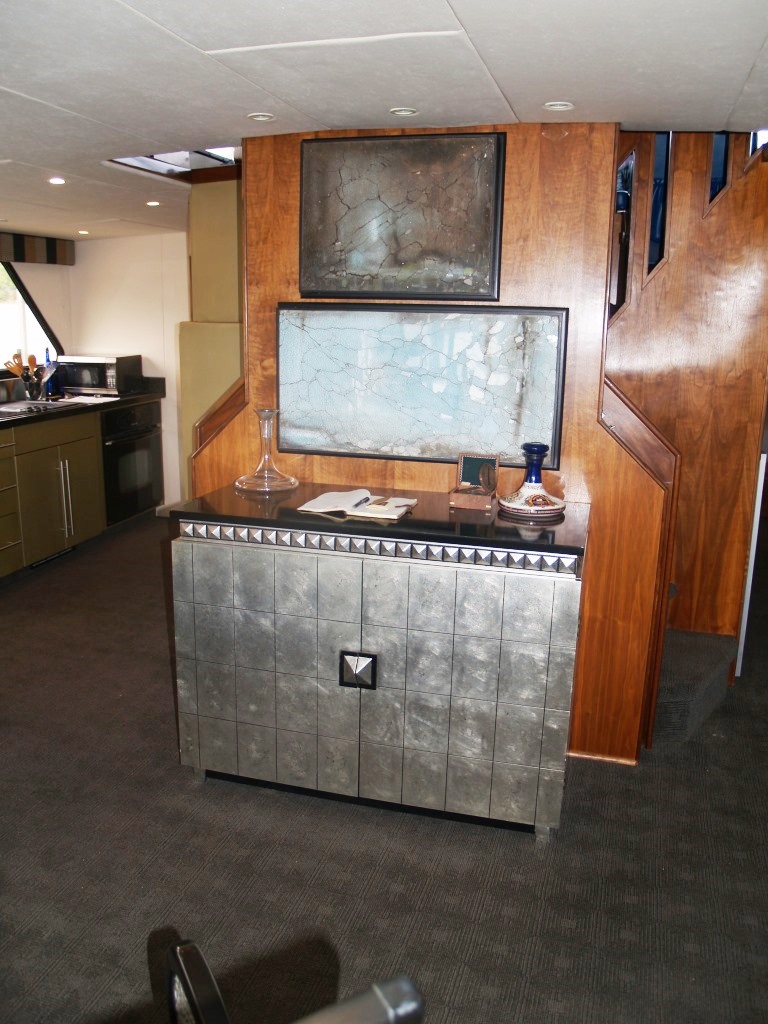 Salon to Helm Station
---
---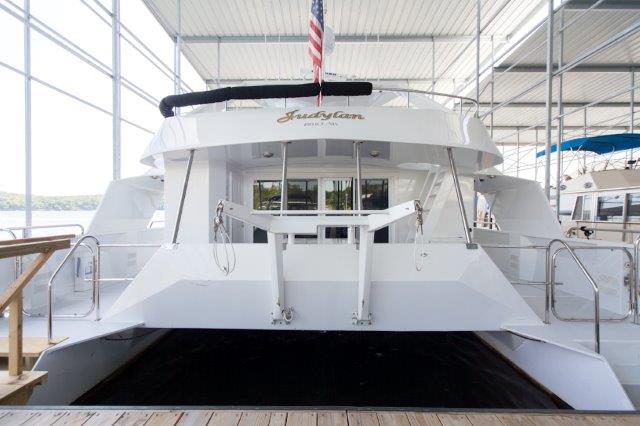 Aft Deck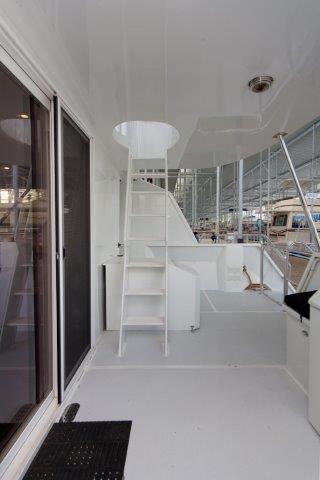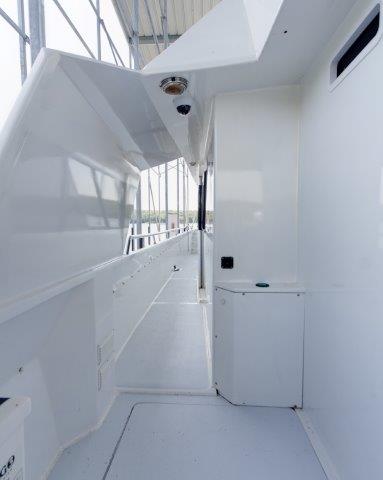 ---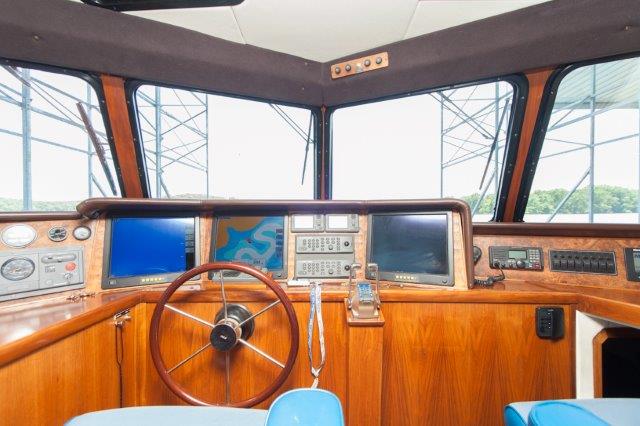 Pilothouse Instrument Console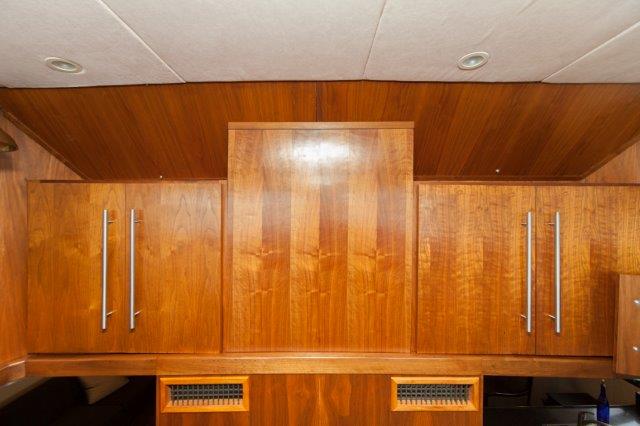 ---
Helm Cabinetry
---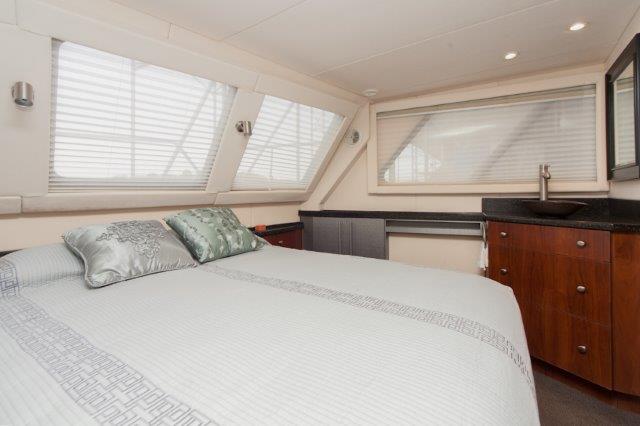 Master Stateroom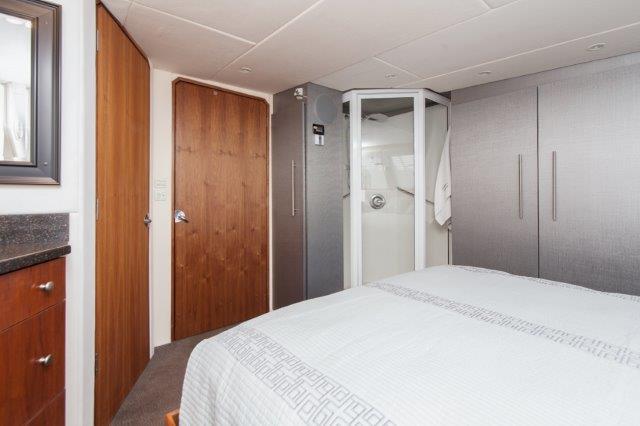 ---